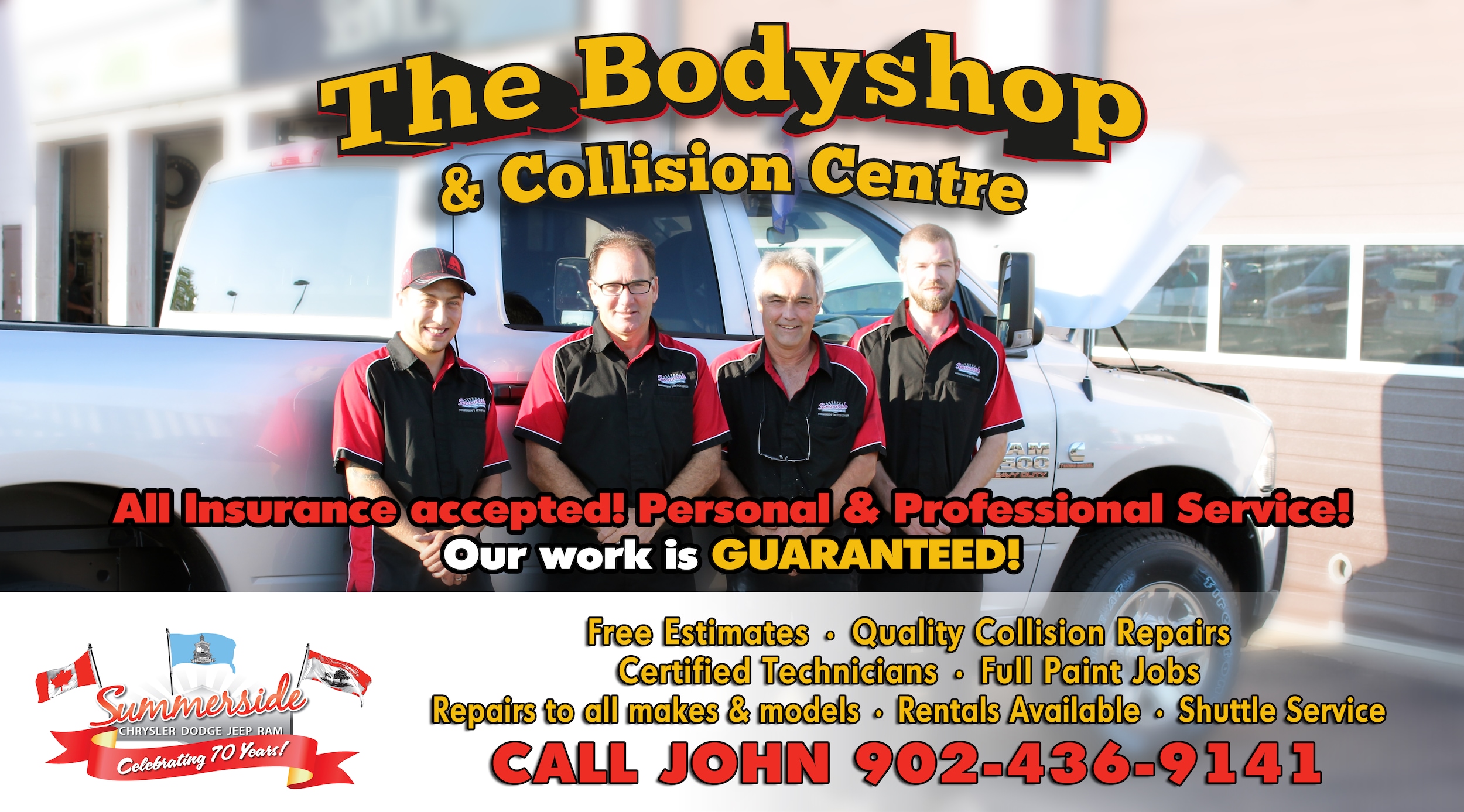 Collision Centre & Body Shop in Summerside, Prince Edward Island
At Summerside Chrysler, we have your best interest at heart, which is why we offer many services to support vehicle ownership in Summerside, Prince Edward Island. From purchasing your vehicle and routine maintenance to even collision repair or bodywork, we have certified technicians with the expertise to restore your vehicle to its prime. Our dealership is located in Summerside, and we extend our services to surrounding areas of New Glasgow, Montague, and Brae.
Best Auto Body Shop & Collision Centre In Summerside, PEI
We at Summerside Chrysler are proud to support our clients with all their automotive needs with many services available. Even after you leave our dealership, we strive to support your ownership experience by providing a factory-trained collision centre to help you restore your vehicle to showroom condition. Don't hesitate to reach out to us with your inquiries and take advantage of the MOPAR offers available. Our goal is to meet and exceed customer's expectations by providing the highest quality work at competitive rates. Our dealership's location is in Summerside, serving customers from surrounding areas of New Glasgow, Montague and Brae.