2021 Jeep Wrangler 4xe Review
2021 Jeep Wrangler 4xe Review in Summerside, Prince Edward Island
Browse our new Jeep inventory to view one of the latest arrivals to the lineup, the 2021 Jeep Wrangler 4xe, a great off-road vehicle that now has a hybrid powertrain. We strive to bring the latest models to our customers to expand our extensive selection of vehicles further. Make sure to book a test drive of the Wrangler 4xe and explore all of its benefits.
2021 Jeep Wrangler 4xe Overview
As the only hybrid version of the Wrangler, the 4xe brings a whole new set of capabilities to improve the SUV's already outstanding capabilities. Even though it has an electric battery pack, it's still able to off-road very well, and it has 29.5 inches of water fording ability.
2021 Jeep Wrangler 4xe Hybrid Powertrain
The hybrid powertrain gains power from the electric motors and the 2.0-litre turbocharged four-cylinder engine to deliver instant torque and outstanding responsiveness from the throttle pedal. To enhance this model's efficiency further, it consumes the electric power from its battery pack before switching to the 2.0-litre engine's power. It comes standard with regenerative braking to harvest the braking system's energy and transform it into a passive battery-recharging source. You can expect an output of 375 horsepower and 470 lb-ft of torque from the Wrangler 4xe, allowing it to reach 97 km/h in only six seconds. As for its range, you won't have to worry as it has a combined driving range of 595 kilometres and 34 kilometres of electric-only range. You can expect this powertrain to deliver a combined fuel economy rating of 4.8 Le/100 km, which is very impressive for an SUV of its size.
Financing Options
Don't hesitate to contact us to get more details about the 2021 Jeep Wrangler 4xe and its many features. Our associates are eager to help, and you can fill out a financing application to get preapproval for financing. 
The Finance Centre has many financing options to bring you the payment terms and rates to match your financial situation.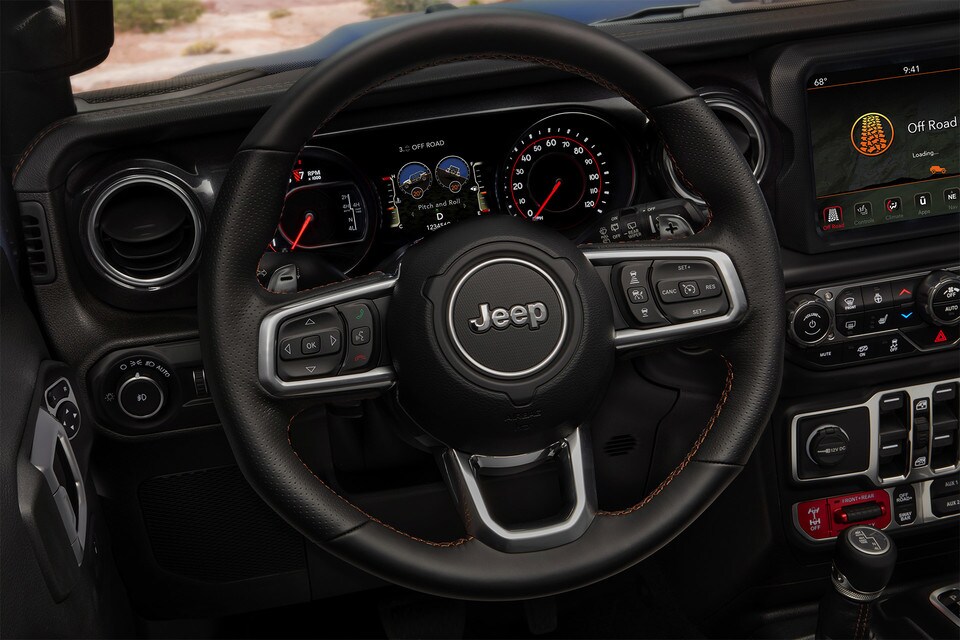 Let us help you find your new car!