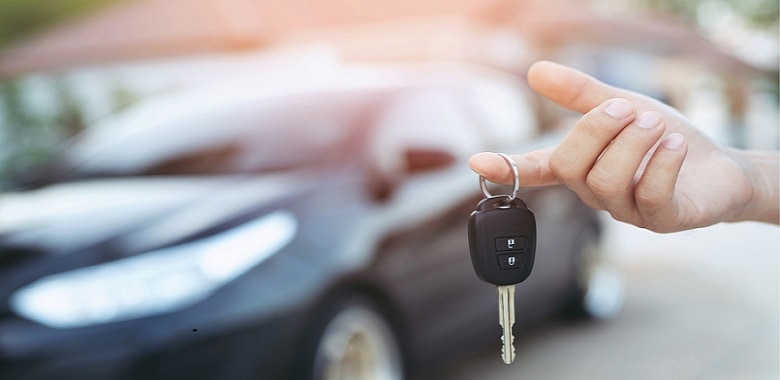 Car Loan Financing in Summerside, Prince Edward Island
Summerside Chrysler is the preferred Chrysler dealership in Summerside, Prince Edward Island, for all automotive needs. Our dealership serves the surrounding areas of New Glasgow, Montague, and Brae. We want to provide our community with the best service by offering excellent customer service and competitive prices.
Finance or Lease Your Next Vehicle with Summerside Chrysler Dodge (1984) Ltd.
Regardless of whether you prefer a brand-new Ram, Jeep, Dodge and Chrysler model from our new inventory or a deal from our used inventory, you can count on the professional team in our finance centre to help you secure the perfect payment plan to go with your new vehicle. Our team works with you, your budget, and with multiple banks throughout the greater Prince Edward Island, New Glasgow PE, Montague PE and Brae PE area to find our customers the ideal loan or lease to help make their dream car a reality.
Lease or Buy? We Help You Understand Both and Choose the One for You
Crunching numbers, manipulating budgets, and choosing finance options can be tricky. But, with the Summerside Chrysler Dodge (1984) Ltd. finance team on your side, the way becomes clearer. We walk you through every step of the way and answer any questions you have. Unsure whether you're the long-term commitment kind of driver who needs a loan, or the driver who prefers to trade in your car for a new one every couple of years with a lease? We'll help you understand the nuances and benefits of both, to help you choose your best path.
Make Life Easier with Expert Automotive Financing
Let the Summerside Chrysler Dodge (1984) Ltd. finance team help you navigate the world of leases, loans, and purchase agreements. We make the process easier and we guide you through all of your options so that you can find your ideal plan that won't break the bank or strain your budget. You can even get started before you shop, by filling out our convenient, online finance application to get the ball rolling and start setting up the perfect financing arrangement for your budget.
The form is submitted using an HTTPS form action. All sensitive data is encrypted before transmission and is never sent as clear-text.
* Indicates a required field
How Auto Financing Works
If you want to purchase a vehicle, but cash is not an option, you may want to consider auto financing. Financing means buying the car on credit, and then you have to make payments to a lender, such as a credit union, bank, or dealership. These payments cover the cost of the vehicle plus interest over a specified period. To begin your financing, you will need to complete an online car loan application, and then the lender will consider your credit score when approving the loan. For example, the higher your credit score, the lower your interest rate will be when applying for financing. Your lender can offer a fixed or variable interest rate. With a fixed interest rate, the loan will stay the same regardless of years. A variable interest rate tends to fluctuate depending on the current market.
Apply Online for Financing
You can apply online for financing through the dealership's website. The application asks for information about your housing, income, and employment. If you submit the credit application online, then it saves time at the dealership.
Choose Payment Plans
Many car owners have to pay several monthly bills. They are looking for affordable monthly car payments. When paying back the loan, you can choose the length of term that works for your budget. Specific factors that affect the amount you pay monthly are the principal amount borrowed, the period term, and the interest rate. It usually takes between 36 and 72 months to pay back a car loan. Monthly payments are lower with a more extended repayment plan.
Financing Options
Purchasing a vehicle is a significant investment, which provides you with transportation to get to work and take care of your daily needs. After approval, you receive the money in a lump sum to purchase the vehicle. Our finance centre will work with you to find a payment plan that works with your budget. It does not matter if you are buying from our New Inventory or a pre-owned selection, as we can help you find an ideal loan to suit your specific needs. You should sign up for online financing and get pre-approval. Contact Us for more information today on Chrysler vehicles.
Auto Financing in Summerside, PEI
Does paying off your auto loan early hurt your credit?
Yes, but only if you don't pay it off correctly. Paying off your loan early can hurt your credit score in two ways. First, it can reduce your credit history length. This is because the loan will no longer appear in your credit report, so there is less of a record of your credit history. Secondly, paying off the loan too quickly could reflect poorly on how responsible you are for handling debt.
What are the requirements for car loans in Canada?
To get approved for an auto loan, you will need to meet certain requirements, such as having a steady job, proof of residence in Canada, and the ability to make your monthly payments on time. You will also need to have a good credit score.
What kind of credit score do you need to get approved for a car loan?
The minimum credit score you need to get approved for a car loan in Canada is usually around 650. However, the better your credit score, the more likely it is that you will get approved.
Can I get an auto loan with bad credit?
You can still get an auto loan with bad credit, but it will be more difficult. You will have to take steps to improve your credit score and make sure you can make payments on time. You will also likely have to pay a higher interest rate.
Where's the best place to get a car loan?
The best place to get a car loan is at Summerside Chrysler in Summerside, Prince Edward Island. Our experienced professionals are here to help you get the best auto loan at the most competitive rates. With flexible payment options and personalized customer service, you can be sure that your car-buying experience with us will be one to remember. Contact us today for more information about our auto loan services!
Hours
Monday

8:00am-5:30pm

Tuesday

8:00am-5:30pm

Wednesday

8:00am-5:30pm

Thursday

8:00am-5:30pm

Friday

8:00am-5:30pm

Saturday

8:00am-12:00pm

Sunday

Closed