2021 Jeep Wrangler vs 2021 Ford Bronco
2021 Jeep Wrangler vs. 2021 Ford Bronco in Summerside, Prince Edward Island
Those in the market for a top off-roader will want to get acquainted with the 2021 Jeep Wrangler. This long-running model has long stood above the competition in terms of performance and off-road capability, and we've taken the opportunity to compare it to a new rival in the returning 2021 Ford Bronco. If you're based in Summerside, Prince Edward Island or any of the nearby areas of New Glasgow, Montague, or Brae, find out how the iconic Wrangler bests the new Bronco below, and feel free to contact us at Summerside Chrysler Dodge for more details.
Performance & Off-Roading Capability
The Wrangler ranks among the top off-road vehicles in Canada year in, year out, and the 2021 model carries on tradition with first-rate hardware and capability. Like many members of the Jeep stable, the new Wrangler comes with several available engine and drivetrain options. A base 3.6-litre V6 engine packs 285 horsepower and works with an eight-speed automatic transmission, while an available V6 diesel engine boasts 260 horses with a solid 442 lb-ft of torque and bumps the Wrangler's towing capacity to 3,500 pounds.
A true off-roader, this beloved Jeep offers a four-wheel drive system throughout its lineup, and the Rubicon trim is an excellent choice for those who love nothing more than hitting the trails. As for the 2021 Ford Bronco, this returning off-roader packs some solid brawn of its own, but its edge in power doesn't give it one in towing capacity, and its lineup isn't nearly as deep in quality off-roaders as the Wrangler's. This returning Ford SUV also lacks a V8 engine in its stable, while the Wrangler's jaw-dropping Rubicon 392 trim boasts a formidable V8 motor with 470 horsepower.
Interior & Exterior Design
Jeep lovers can rest easy knowing the Wrangler heads into its new model year with the iconic exterior design they've come to know and love. Its rugged, retro aesthetic looks far from dated and sets a high bar in looks for an off-roading SUV. Speaking of off-roading, you can treat your Wrangler to versatile off-terrain tires for an optimal experience off the beaten path. Those who love nothing more than open-air driving will be thrilled to know the Wrangler's doors, windshield, and top - soft and hard - are removable to make every adventure away from the pavement a riveting experience.
Make an Inquiry
* Indicates a required field
True to the Jeep tradition, you can also personalize your Wrangler with your choice of nine bold body colours and over a dozen wheel options. The new Ford Bronco, by comparison, looks like a proper off-roader in its own right, but its boxy build may not sit well with some drivers, and it can't be configured for the trails as thoroughly as the Wrangler.
On the inside, the Wrangler is comfortable, welcoming, and strikes an ideal balance between a modern and retro aesthetic. This Jeep boasts plenty of available storage compartments, and if you tackle errands in town during the week before hitting the trails on Friday, the Wrangler's four-door configuration boasts plenty of cargo space to make easy work of your daily runs. This Jeep's interior also offers plenty of available seating options for optimal, personalized comfort. Like the Wrangler, the rival 2021 Ford Bronco offers many interior configurations and both two- and four-door options, but those who prefer a more upscale interior will be disappointed to know the Bronco's pricier upper trims are marred by a few too many plastics. For more on how the Wrangler's design is more practical and versatile than the competition's, feel free to consult our Jeep Wrangler review online.
Financing Options
To get the maximum towing capacity from the Ram 1500, you will want to opt for the 5.7-litre HEMI V8 with eTorque, which can tow up to 12,750 pounds. On the other hand, if diesel engines are what you prefer, you will want the 3.0-litre EcoDiesel's towing capacity of 12,560 pounds.
With the most powerful engine in the lineup, the 3.5-litre PowerBoost, the F-150 only has a maximum towing capacity of 12,700 pounds, slightly less than the Ram 1500's engine. However, for diesel towing, the F-150 has a towing capacity of 12,100 pounds from its 3.0-litre PowerStroke, which is also less than the Ram 1500's diesel towing. So if towing power is what you need, then the 2021 Ram 1500 is the ideal choice. Get in touch with our Finance Centre to explore the available financing options.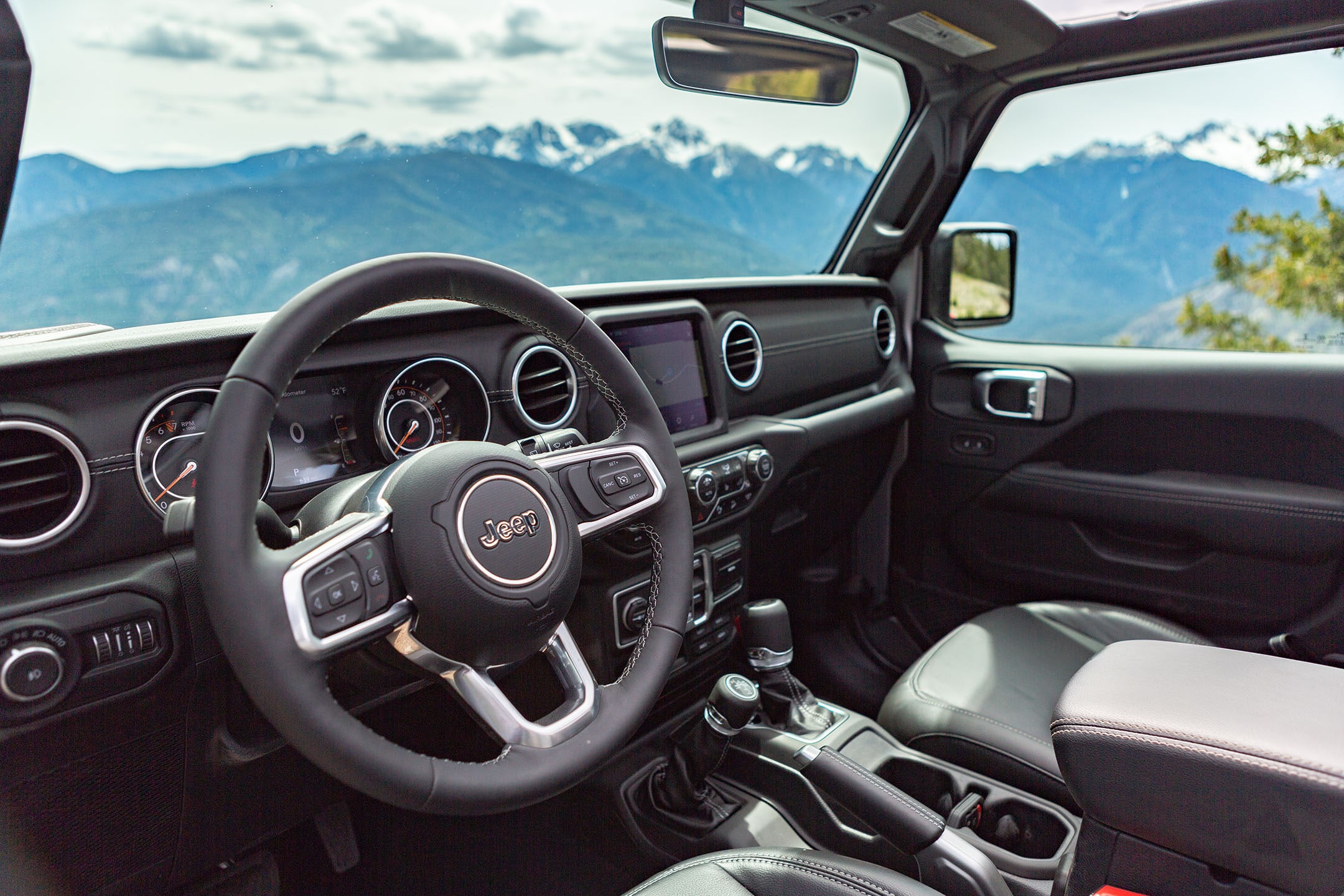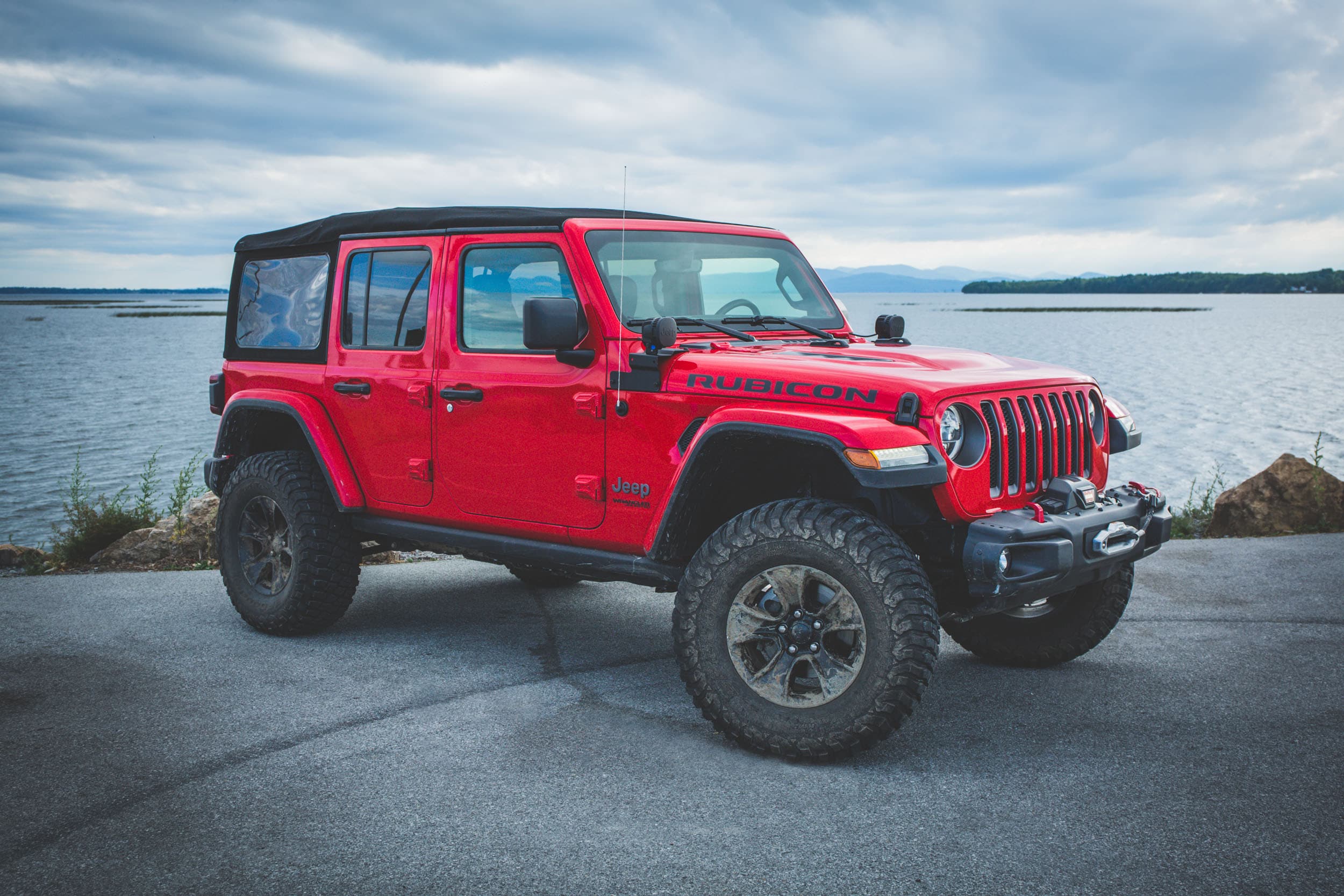 Contact Us Now!
Contact us to discover our new Jeep inventory and learn more information about the vehicle when you are looking to enjoy driving the 2021 Jeep Wrangler in Summerside, PE. 
Let us help you find your new car!
* Indicates a required field